Heguo Mining Co., Ltd. was invited to participate in the "2018 China (Hefei) Summit Forum on Promoting High Quality Development"
Heokuang Co., Ltd. was invited to participate in the "20th Meeting of the Soil Environment Professional Committee of the Chinese Soil Society" and "Symposium on Farmland Soil Pollution and Remediation"
Learning from President Xi's Ecological Outlook on Development and Steadily Promoting the Green Strategy of Hecco
Anhui HeMine Environmental Technology Co., Ltd. undertook the successful completion of the soil remediation project of Sanmen County Chemical Co., Ltd.
To the 19th National Congress of the Communist Party of China, China's first independent research and development of "soil remediation integration equipment" press conference was successfully held
China's first "soil remediation integration equipment" press conference
G20 breeds new economic growth point, green finance lights up China's wisdom
---
At present, China's structural reform highlights continue to emerge, such as green finance, which has radiated and led the healthy development of many economic fields. Under the initiative of our country, green finance has been included in the G20 agenda for the first time this year, and has been widely recognized by domestic and foreign economic circles.
The "Guiding Opinions on Building a Green Financial System" issued by the People's Bank of China recently proposed to extensively carry out international cooperation in the field of green finance, continue to promote the global formation of the concept of common development of green finance under the framework of the Group of Twenty (G20), and actively and steadily Promote the two-way opening of the green securities market and improve the green level of foreign investment.
World Bank President Jim Yong Kim said the issues of financial inclusion and green finance highlighted at the G20 summit were crucial. Inclusive finance can create a win-win situation for the private sector and ordinary people, and further promote world economic growth. Green finance will play a very important role in solving climate change and other environmental problems.
The People's Bank of China emphasized that the main purpose of building a green financial system is to mobilize and encourage more social capital to invest in green industries, while more effectively curbing polluting investment. The construction of a green financial system will not only help accelerate the transformation of my country's economy to green, but also promote technological progress in the fields of environmental protection, new energy, and energy conservation, accelerate the cultivation of new economic growth points, and enhance economic growth potential. It is predicted that the capital demand for green finance in China will reach 14 trillion to 30 trillion yuan in the next five years, and the global investment gap in clean energy alone will reach 500 billion billion US dollars by 2020.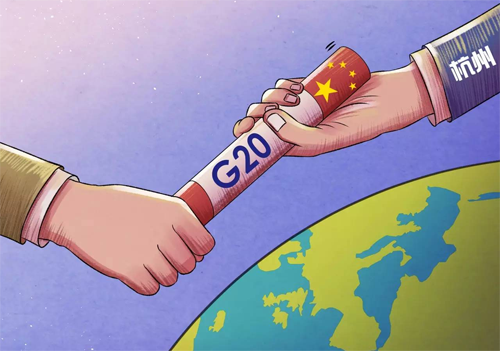 Green finance is on the G20 agenda for the first time
According to public information, on January 25, 2016, less than three months after China assumed the presidency of the 2016 G20, the People's Bank of China and the Bank of England jointly initiated the establishment of the G20 Green Finance Research Group and held its first meeting in Beijing. The Central Bank of China is co-chaired, and the secretariat is undertaken by the United Nations Environment Programme.
Green finance refers to: financial institutions fully consider their potential environmental impact in investment and financing decisions, integrate the potential returns, risks and costs related to the environment and climate change into the daily business of financial institutions, and guide the flow of financial resources to resource-saving technologies The development and ecological environment protection make business operations pay more attention to environmental impact, and consumers gradually form a green consumption concept.
From a global perspective, green finance, as a new financing method that has emerged in recent years, is becoming an important driving force for global green growth and sustainable development. Whether from top-level design or private participation, China's green financial system is becoming a global leader in green finance.
The latest example is that the Internet financial giant Ant Financial Services Group recently launched a "carbon account" for 0.45 billion users of its Alipay platform, which is by far the world's largest personal carbon account platform.
As pointed out at the meeting of the Central Leading Group for Deepening Reform on August 30, using "carbon finance and other financial instruments and related policies to serve green development", the carbon account is an innovative carbon financial instrument and is one of the three major accounts of Alipay (capital account, credit account, carbon account). This account can not only record people's low-carbon green footprint, the future conditions are ripe, may also become a trading account of carbon assets, carbon assets trading, investment.
Annual issuance of green bonds reaches 400 billion yuan
In 2016, "green finance" will undoubtedly become the focus of attention in China and the world. From its debut in the G20 to the joint issuance of the "Guiding Opinions on Building a Green Financial System" (hereinafter referred to as the "Opinions") by multiple ministries, my country has become The first economy in the world to establish a green financial policy system.
According to data from the Climate Bond Initiative, as of the end of the second quarter, global green bond issuance this year reached $34.6 billion, which is approaching the issuance of green bonds for the whole of 2015. Among them, China issued more than $8 billion in green bonds, and the third quarter began to rise.
Xu Guangrui, former deputy director of the Institute of Industrial Economics of the CCID Research Institute of the Ministry of Industry and Information Technology, said that green bonds will help green development from these two aspects. On the one hand, they can leverage social funds to actively participate in green economic development at a lower cost and reduce green enterprises. And project promotion costs; on the other hand, it can effectively solve the problem of bank maturity mismatch and enhance the sustainable development capabilities of green enterprises and projects.
"Regardless of the standard, China's main position in the green bond market cannot be shaken. On the one hand, it stems from the global climate situation and the tightening of external constraints; on the other hand, it stems from the transformation of my country's development mode and the enhancement of internal demands." Xu Guangrui pointed out that since 2016, the registered scale of "labeled" green bonds in China has actually exceeded 100 billion yuan. The market predicts that the labeled green bond market can reach an annual issuance of $300 billion by 2018. China has more and stronger demand for green bonds than other countries, and the average annual issuance in the next three years is estimated to be more than 400 billion yuan. ".
Xu Guangrui said that my country's green financial system continues to develop and improve. In the critical period of economic restructuring and industrial transformation and upgrading, green finance will definitely promote the transformation of my country's economic development mode. "In general, green bonds, as one of the important means of green finance, have injected new vitality into market development, and green bonds are expected to become a'leverage' to leverage the development of green industries '." xu guangrui said.
Why is green finance so hot?
In fact, after the 2008 international financial crisis, accelerating the transformation of economic growth mode has become an urgent need for countries around the world, and low-carbon economy has gradually become a new economic growth point. According to Bloomberg New Energy Finance data, from 2010 to 2015, the proportion of renewable energy power generation in G20 countries increased from 4.6 to 8% of their total power generation, with seven of them accounting for more than 10%.
Lian Ping, chief economist of the Bank of Communications, believes that the G20 Hangzhou Summit will play an important role in promoting the development of global green finance and strengthening international cooperation. It will further promote the development of low-carbon environmental protection related industries, and will also make non-environmental protection areas more green.
"Enterprises engaged in the green economy industry will receive more financial and financial support, and these areas will become new opportunities for economic growth in China and the world as a whole." Lian Ping said. Under the supply-side reform, China's investment in clean energy such as wind power, photovoltaic power generation, biomass power generation and nuclear power has grown rapidly in recent years, and the contribution of these industries to the economy is increasing.
International investment will also have huge opportunities due to the development of green finance. Dong Xiaojun, a professor of economics at Chinese Academy of Governance, said that it is estimated that by 2030, China alone is expected to need 30000 to 4 trillion yuan of green investment every year, while financial funds can only cover about 15% of green investment.
Coincidentally, recently, seven ministries and commissions including the People's Bank of China and the Ministry of Finance jointly issued the "Guiding Opinions on Building a Green Financial System", comprehensively deploying China's green financial system, and solving the problem that green industries are difficult and expensive to finance. Previously, China has written support for the development of green finance into the 13th Five-Year Plan.
There has also been significant progress in the market. At present, China has become the world's largest green bond market. In the first seven months of this year, China issued about 40% of the world's green bonds. China's green credit projects have also developed rapidly, with only 2700 projects in 2007 and 14000 in 2013.
Yi Gang pointed out that in the next step, on the basis of the results of the G20 Hangzhou Summit and previous summits, China will continue to work with all G20 parties to jointly promote strong, sustainable, balanced and inclusive growth of the global economy.
Disclaimer:
Some of this information is reproduced from online media or other websites on the Internet. This site is published in this article for the purpose of transmitting more information, and does not mean that it agrees with its views or confirms its description. The pictures in this article do not belong to the case of my station. All the pictures are collected and sorted out from the Internet. They are only for learning and communication. The copyright belongs to the original author and does not represent my station's point of view. This site will not bear any legal responsibility, if there is a violation of your rights, please contact us to delete.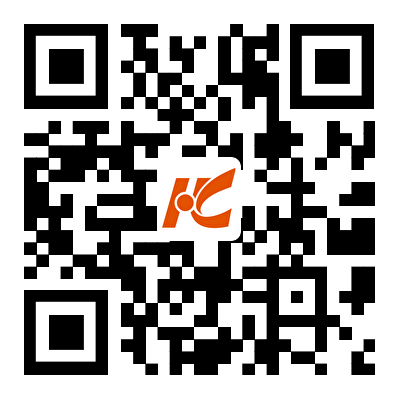 Mobile QR Code
Anhui Hekuang Environmental Technology Co., Ltd.
Fax: 0551-67720939
Mailbox: bobheking@126.com
Address: No. 21 Hehua Road, Feidong Economic Development Zone, Hefei, China
---
copyright©Anhui Hekuang Environmental Technology Co., Ltd.