Heguo Mining Co., Ltd. was invited to participate in the "2018 China (Hefei) Summit Forum on Promoting High Quality Development"
Heokuang Co., Ltd. was invited to participate in the "20th Meeting of the Soil Environment Professional Committee of the Chinese Soil Society" and "Symposium on Farmland Soil Pollution and Remediation"
Learning from President Xi's Ecological Outlook on Development and Steadily Promoting the Green Strategy of Hecco
Anhui HeMine Environmental Technology Co., Ltd. undertook the successful completion of the soil remediation project of Sanmen County Chemical Co., Ltd.
To the 19th National Congress of the Communist Party of China, China's first independent research and development of "soil remediation integration equipment" press conference was successfully held
China's first "soil remediation integration equipment" press conference
Environmental protection investment strategy for the first half of 2016: water saving, monitoring and high-speed growth.
---
Environmental inflection point is approaching, assessment pressure to ensure the high growth of environmental protection investment has experienced large-scale environmental governance during the "Twelfth Five-Year Plan" period, China's current growth rate of environmental pollution has been curbed, environmental quality has begun to slowly improve, the future environmental protection task will gradually shift from incremental pollution control to stock pollution control. By 2017, many tasks of the "Atmospheric Ten Measures" and "Water Ten Measures" will usher in the assessment time point. Under the strict assessment of local governments, we expect that the investment in the entire environmental protection industry will continue to grow in the past two years.
Farmland water conservancy to meet five years of high growth, capital to help the leader to accelerate the integration of the next five years, water-saving irrigation can be the most direct increase in the quality of agricultural products, the most effective increase in agricultural operating efficiency, is expected to take the lead in large-scale investment in social capital, ushered in a five-year period of rapid growth. Under the triple drive of agricultural water price reform, water rights trading and PPP mode, the annual market space of water-saving irrigation is expected to reach 450-60 billion yuan during the 13th five-year Plan period, which is far more than the 12th five-year Plan ". Listed companies with both capital and technology have more credit and capital advantages in cooperation with the government, and can run horses more quickly, increase market share in the rapid development of the industry, and enhance their long-term competitiveness.
Investment in environmental monitoring has accelerated, and water quality and soil monitoring have gradually started. China's environmental monitoring market has been in a state of rapid growth, with CAGR reaching 27% since 2007. Driven by the Ministry of Environmental Protection to carry out vertical monitoring and promote third-party environmental monitoring, the Ministry of Environmental Protection has greater power and supervision, and the environmental monitoring industry will grow more rapidly. Water quality monitoring and soil environmental monitoring are the two most promising areas in the past two years. According to our statistics, as of June 2016, more than half of the national groundwater monitoring network has been built, exceeding the planned progress, and the monitoring of surface water and pollution sources will gradually break out. The "Ten articles on soil" stipulates that the national control points for soil monitoring should be set up by the end of 2017, and a national soil quality monitoring network should be established, providing a new growth point for environmental monitoring enterprises.
Pay attention to the investment opportunities of regional environmental protection leaders At this stage, environmental protection leaders in various fields have a large scale, market value growth space is limited. Environmental protection leaders engaged in sub-sectors such as hazardous waste and agricultural water conservation are expected to use accumulated resources to expand the field of environmental protection services through mergers and acquisitions, copy the growth path of leading companies such as Blue Water and First Shares, and grow into regional leading enterprises. The next three to five years will be a period of major development opportunities for these enterprises, which will make small and medium-sized enterprises in regional environmental protection have greater investment value.
Investment strategy in the face of the general trend of the industry's overall valuation downward, the allocation of individual stocks to seek a balance between the decline in valuation and the improvement of the industry's business climate. We believe that the two major sectors of water conservation and monitoring are improving, which can provide high growth with certainty.
Limited by the business model, environmental protection enterprises rely on endogenous growth rate is far less efficient than through external growth and management level integration. Looking for high-quality environmental asset acquisitions around the main business area, and then expanding the product line or deepening the service capacity of the sub-sector has become a common choice for environmental protection enterprises. Under this trend, we believe that small and medium-sized market value, regional strong environmental protection enterprises have more investment value.
Taking into account the business climate of the industry, the regional and market value of individual stocks, we focus on Dayu water saving, Jinglan Technology, Snow Wave Environment, Bosch Branch, First River Environmental Protection, Science and Technology, Mongolian Grass Drought Resistance, Sanchuan Wisdom, Huizhong shares.
Original title: 2016 environmental protection industry semi-annual strategy report: following the trend of water conservation, monitoring certainty (Source: Ping An Securities)
Article link: China Environmental Protection Online http://www.hbzhan.com/news/detail/108130.html
Disclaimer:
Some of this information is reproduced from online media or other websites on the Internet. This site is published in this article for the purpose of transmitting more information, and does not mean that it agrees with its views or confirms its description. The pictures in this article do not belong to the case of my station. All the pictures are collected and sorted out from the Internet. They are only for learning and communication. The copyright belongs to the original author and does not represent my station's point of view. This site will not bear any legal responsibility, if there is a violation of your rights, please contact us to delete.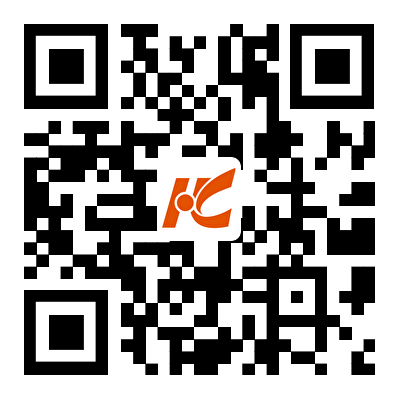 Mobile QR Code
Anhui Hekuang Environmental Technology Co., Ltd.
Fax: 0551-67720939
Mailbox: bobheking@126.com
Address: No. 21 Hehua Road, Feidong Economic Development Zone, Hefei, China
---
copyright©Anhui Hekuang Environmental Technology Co., Ltd.