Heguo Mining Co., Ltd. was invited to participate in the "2018 China (Hefei) Summit Forum on Promoting High Quality Development"
Heokuang Co., Ltd. was invited to participate in the "20th Meeting of the Soil Environment Professional Committee of the Chinese Soil Society" and "Symposium on Farmland Soil Pollution and Remediation"
Learning from President Xi's Ecological Outlook on Development and Steadily Promoting the Green Strategy of Hecco
Anhui HeMine Environmental Technology Co., Ltd. undertook the successful completion of the soil remediation project of Sanmen County Chemical Co., Ltd.
To the 19th National Congress of the Communist Party of China, China's first independent research and development of "soil remediation integration equipment" press conference was successfully held
China's first "soil remediation integration equipment" press conference
2014 Sanitation Industry High-end Forum and Sanitation Equipment Expo Held
---
From August 26 to 29, 2014, the "2014 3rd China (Changyi) Environmental Sanitation Industry High-end Forum and Environmental Sanitation Equipment Technology Expo" was grandly held in the Green Expo Park of Changyi City, Weifang ". According to the editor of China Construction Machinery Trade Network, under the call of policies such as promoting the development of rural economic and social sciences and building beautiful villages, my country's sanitation industry has ushered in new opportunities for development. In the face of new forms, new market and broad market, this exhibition has a larger scale, more exhibitors and a higher degree of attention than previous exhibitions. It gathers the best companies in the industry, the most innovative products, the most popular applications, and the most potential businesses. While building a communication platform for national sanitation enterprises and institutions, it also provides sanitation machinery to further improve the overall level and open up market space. opportunity.
With the theme of "Chinese Dream Sanitation Situation", this event leads the sanitation industry to "catch up with exchanges and go to science and technology supermarkets", aiming to create a platform for national sanitation colleagues to exchange, promote experience and enhance friendship. We will jointly discuss the development concept, grasp the pulse of the industry, lead the trend of the times, improve the development level of the sanitation industry, and finally achieve multi-win results.
The event was sponsored by China Urban and Rural Environmental Sanitation Network, jointly organized by Changyi Environmental Sanitation Administration and Changyi Municipal people's Government, Chu Miaomiao, deputy director of small Town and Village Construction guidance Office of the Ministry of Housing and Construction, Wang Derong, urban construction department of Shandong Province, Li Changgong, deputy director of Weifang Municipal Bureau, Ju Liqiang, deputy secretary of Changyi Municipal CPC Committee, Ding Jie, director of Weifang Environmental Sanitation Bureau, gao Hongzhen, Vice President of Shandong Urban Construction Design Institute and Secretary-General of the Provincial Environmental Protection Association, Gao Fa, Director of Jinan Environmental Health Research Institute and Deputy Secretary-General of the Provincial Environmental Protection Association, Yu Jianzhong, Chairman of Hangzhou Urban Health Association, Secretary-General of Shanxi Environmental Protection Association Zhu Qing, Director of Harbin City Appearance and Environmental Sanitation Management Office Sun Minglei, Chairman of Changyi Kangjie Environmental Sanitation Group and Director of Changyi Environmental Sanitation Bureau Fan Manguo attended the opening ceremony. More than 800 industry colleagues from various provinces, prefectures and cities across the country, including the main persons in charge of environmental sanitation departments and the main persons in charge of environmental sanitation enterprises, participated in the exhibition.
In recent years, Changyi City has always insisted on accelerating the integrated development of urban and rural areas in a prominent position in the overall work, comprehensively promoting model innovation, technological innovation, and mechanism innovation, and establishing a new type of unified collection, unified cleaning, centralized processing, and resource utilization. The integrated "Changyi Model" of sanitation, combined with the construction of "Smart Changyi", has built a smart sanitation system that integrates dispatch and command, management services, and supervision and assessment. The city's environmental sanitation management level has been continuously improved, and the urban and rural environmental quality has been greatly improved. Ju Liqiang, deputy secretary of the Changyi Municipal Party Committee, pointed out in his speech: Today, the Changyi model has successfully gone to the whole country, and has successively undertaken more than 100 projects in Weifang, Dongying, Dezhou, Hebei, Anhui, Hubei and other provinces and cities, and has successively won the National Sanitation Industry Excellent Group, National Sanitation Industry Top Ten Science and Technology Innovation Awards, Provincial Civilized Units and other honorary titles.
In his speech, Wang Derong, an investigator of the Urban Construction Department of Shandong Provincial Housing and Construction Department and chairman of the Provincial Environmental Association, fully affirmed the sanitation work of Changyi City. He said: Changyi City Environmental Sanitation Bureau has followed the trend of reform and explored and innovated the integrated management system of urban and rural sanitation., Change the business philosophy, realize the separation of government and enterprise, become a new force in the integration of urban and rural sanitation, and improve the service efficiency of sanitation management. It is hoped that according to their own actual conditions, all prefectures and cities in the province will effectively learn from the practices of Changyi City, work hard on mechanism innovation, model innovation, and technological innovation, and continue to explore new methods and new models for garbage collection, transportation and treatment, and promote the environmental sanitation of the province. Good development.
Disclaimer:
Some of this information is reproduced from online media or other websites on the Internet. This site is published in this article for the purpose of transmitting more information, and does not mean that it agrees with its views or confirms its description. The pictures in this article do not belong to the case of my station. All the pictures are collected and sorted out from the Internet. They are only for learning and communication. The copyright belongs to the original author and does not represent my station's point of view. This site will not bear any legal responsibility, if there is a violation of your rights, please contact us to delete.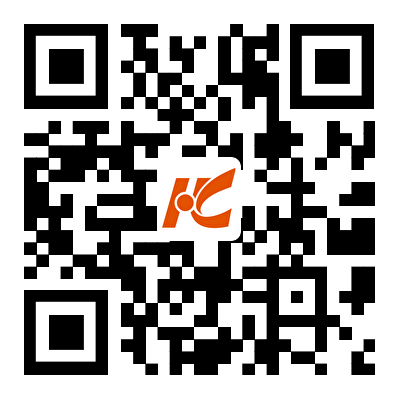 Mobile QR Code
Anhui Hekuang Environmental Technology Co., Ltd.
Fax: 0551-67720939
Mailbox: bobheking@126.com
Address: No. 21 Hehua Road, Feidong Economic Development Zone, Hefei, China
---
copyright©Anhui Hekuang Environmental Technology Co., Ltd.