Heguo Mining Co., Ltd. was invited to participate in the "2018 China (Hefei) Summit Forum on Promoting High Quality Development"
Heokuang Co., Ltd. was invited to participate in the "20th Meeting of the Soil Environment Professional Committee of the Chinese Soil Society" and "Symposium on Farmland Soil Pollution and Remediation"
Learning from President Xi's Ecological Outlook on Development and Steadily Promoting the Green Strategy of Hecco
Anhui HeMine Environmental Technology Co., Ltd. undertook the successful completion of the soil remediation project of Sanmen County Chemical Co., Ltd.
To the 19th National Congress of the Communist Party of China, China's first independent research and development of "soil remediation integration equipment" press conference was successfully held
China's first "soil remediation integration equipment" press conference
"Water Ten" Opens 2 trillion Water Control Feast
---
"China Business News" published an article "my country will introduce a water pollution control plan with more than 2 trillion investment": Following the "Atmospheric Ten Measures" ("Air Pollution Prevention and Control Action Plan"), my country has another major pollution prevention plan-"Water Pollution" The Water Pollution Prevention and Control Action Plan (hereinafter referred to as the "Water Ten Measures") will be fully implemented. A reporter from China Business News learned from the Ministry of Environmental Protection that the draft plan with a total investment of more than 2 trillion yuan has been submitted to the State Council for deliberation, and the 2 trillion market feast is about to begin.
At a press conference held by the Information Office of the State Council on June 4, Li Ganjie, vice minister of the Ministry of Environmental Protection, said that the Ministry of Environmental Protection will step up efforts to formulate and promulgate the "Ten Water rules" to effectively fight a major battle for the prevention and control of water pollution.
The "Water Ten Articles" put forward specific requirements for the principles, goals and tasks of water environmental protection and governance. The main goals are to accelerate the improvement of water environmental quality, ensure water environmental safety, and maintain the health of water ecosystems.
After the introduction of the "Water Ten", the water equipment industry will also face a golden opportunity. Taking the sewage pump as an example, the pump industry is expected to maintain an average annual growth rate of about 20% in the future. The reporter learned that this year, Zhejiang Province launched the "five-water co-governance" (sewage treatment, flood prevention, drainage, water supply protection, and water saving). In 2014, 125 projects were arranged with a total investment of 468 billion yuan. The planned investment in that year will exceed 65 billion yuan, and there is a huge demand for sewage pumps.
At the same time, China will also promote the upgrading and transformation of production and pollution prevention and control equipment, select a number of advanced, stable, effective and economical environmental protection equipment, and carry out the application of key technologies such as village head sewage treatment technology, urban sludge treatment and disposal technology, industry clean production and resource utilization technology, livestock and poultry clean breeding and pollution prevention technology, and healthy aquaculture by subsidizing users and purchasing services......
The above information indicates that all kinds of water equipment will be vigorously promoted and applied, and our company's series of products such as wetland excavators and deep water excavators with dredging and suction functions will show their talents. At present, the first batch of products have been successfully developed and have been put into water pollution prevention and control operations. In the future, under the guidance of the "Water Ten" policy, our company's market prospects will be very broad.
Disclaimer:
Some of this information is reproduced from online media or other websites on the Internet. This site is published in this article for the purpose of transmitting more information, and does not mean that it agrees with its views or confirms its description. The pictures in this article do not belong to the case of my station. All the pictures are collected and sorted out from the Internet. They are only for learning and communication. The copyright belongs to the original author and does not represent my station's point of view. This site will not bear any legal responsibility, if there is a violation of your rights, please contact us to delete.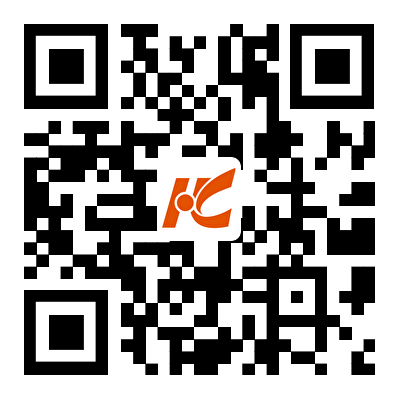 Mobile QR Code
Anhui Hekuang Environmental Technology Co., Ltd.
Fax: 0551-67720939
Mailbox: bobheking@126.com
Address: No. 21 Hehua Road, Feidong Economic Development Zone, Hefei, China
---
copyright©Anhui Hekuang Environmental Technology Co., Ltd.