Heguo Mining Co., Ltd. was invited to participate in the "2018 China (Hefei) Summit Forum on Promoting High Quality Development"
Heokuang Co., Ltd. was invited to participate in the "20th Meeting of the Soil Environment Professional Committee of the Chinese Soil Society" and "Symposium on Farmland Soil Pollution and Remediation"
Learning from President Xi's Ecological Outlook on Development and Steadily Promoting the Green Strategy of Hecco
Anhui HeMine Environmental Technology Co., Ltd. undertook the successful completion of the soil remediation project of Sanmen County Chemical Co., Ltd.
To the 19th National Congress of the Communist Party of China, China's first independent research and development of "soil remediation integration equipment" press conference was successfully held
China's first "soil remediation integration equipment" press conference
Hekuang shares participate in Anhui water pollution control work
---
On the morning of April 12, the second plenary meeting of the Environmental Protection Committee of Hefei City, Anhui Province, and the Hefei Water and Air Pollution Prevention and Control Work Conference on environmental protection were held in succession, setting the overall goal of environmental protection in Hefei this year: air pollution The prevention and control of water pollution have passed the assessment smoothly, and the quality of air and water environment has continued to improve, and the total emission reduction targets issued by the provincial government have been completed.
Hefei strives to greatly improve the water quality of Chaohu Lake and the compliance rate of rivers entering the lake by 2020, and the main indicators such as ammonia nitrogen and total phosphorus in some waters and branch rivers have basically reached the III-V level.
At the same time, Hefei will carry out upgrading and upgrading of existing sewage treatment plants to speed up the realization of full collection and treatment of domestic sewage around Chaohu Lake. By the end of 2016, livestock and poultry farms (residential areas) and specialized breeding households in the forbidden area will be closed or relocated. Illegal projects and sewage outlets in drinking water source protection areas will be cleaned up in accordance with the law.
The issue of water pollution is being hotly discussed by public opinion, and the news that "nearly 80% of groundwater cannot be cited" was once circulated. Water quality safety is related to the vital interests of every Chinese and has become an urgent livelihood plan. The original "Integrated Wetland Ecological Restoration Technology System" created by Anhui HeMine Environmental Technology Co., Ltd. (stock code 830856) broke the technical barriers of the industry, created a new wetland restoration model, solved the ecological restoration problem that plagued the entire industry, and realized The classified resource utilization of sewage and silt,
Hecuang Co., Ltd. (stock code 830856) is a leading water ecological restoration solution provider in Anhui and even the world. Adhering to the concept of "quality first", it provides intelligent and all-round solutions and services related to water ecology for municipal water affairs and various engineering projects, such as sampling inspection and technical support, system design and integration, equipment supply maintenance and financial leasing, project planning and construction, and follow-up operation management, it is one of the water ecological restoration enterprises with the largest scale, the most complete industrial chain, the strongest comprehensive strength and the best economic benefits in China.
In this target activity, Heching Mining Co., Ltd. (stock code 830856) will join hands with relevant departments to give full play to its subjective initiative, focusing on Nanfei River, Fifteen Mile River and Paihe River, working out a water body treatment plan that does not meet the standards, carrying out grid investigation, completing water environment investigation and countermeasure research, and comprehensively taking measures such as source control, pollution interception, desilting and water replenishment to ensure water quality improvement until reaching the standards. The sewage outlet will be checked and rectified by carpet type, and Class V water body will be gradually eliminated. Strive to reach Class V in 2017, Pai River and Shuangqiao River in 2018 and Nanfei River in 2020. Formulate a compliance plan for water bodies that do not meet the standards, clarify the treatment measures and the time limit for compliance, and disclose the progress of treatment and the improvement of water quality to the public.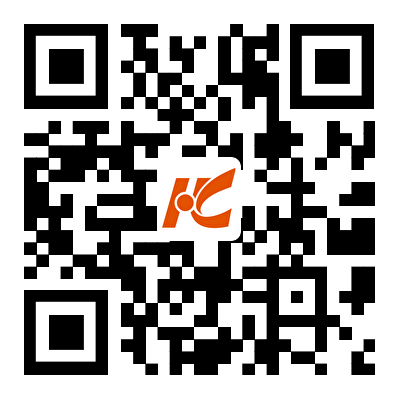 Mobile QR Code
Anhui Hekuang Environmental Technology Co., Ltd.
Fax: 0551-67720939
Mailbox: bobheking@126.com
Address: No. 21 Hehua Road, Feidong Economic Development Zone, Hefei, China
---
copyright©Anhui Hekuang Environmental Technology Co., Ltd.