Heguo Mining Co., Ltd. was invited to participate in the "2018 China (Hefei) Summit Forum on Promoting High Quality Development"
Heokuang Co., Ltd. was invited to participate in the "20th Meeting of the Soil Environment Professional Committee of the Chinese Soil Society" and "Symposium on Farmland Soil Pollution and Remediation"
Learning from President Xi's Ecological Outlook on Development and Steadily Promoting the Green Strategy of Hecco
Anhui HeMine Environmental Technology Co., Ltd. undertook the successful completion of the soil remediation project of Sanmen County Chemical Co., Ltd.
To the 19th National Congress of the Communist Party of China, China's first independent research and development of "soil remediation integration equipment" press conference was successfully held
China's first "soil remediation integration equipment" press conference
Mining shares respond to the "water ten" policy to adjust the product structure to follow closely
---
The Press Center of the Fourth Session of the Twelfth National People's Congress held a press conference a few days ago. Environmental Protection Minister Chen Jining stated that in April last year, the "Water Ten Measures" (the National Water Pollution Prevention and Control Action Plan) was issued, involving a total of 35 aspects and 238 specific measures. At present, there are detailed plans, a number of supporting policies have been issued, and a large number of governance projects have also been introduced.
The "Water Ten Measures" issued on April 16, 2015 will increase pollution control investment, greatly improve pollution control technology, environmental protection equipment development and industrialization level and other measures, which will drive the environmental protection industry to increase the output value of about 1.9 trillion yuan, of which the direct purchase Environmental protection industry products and services are about 1.4 trillion yuan. The Ministry of Environmental Protection predicts that the implementation of the "Water Ten" can boost GDP growth by about 5.7 trillion yuan.
Hu Gangui, chairman of HeKuang (stock code 830856), said that once a series of supporting measures are introduced, it will help promote the expansion of the sewage treatment market and also benefit sewage treatment operation companies. HeKuang Co., Ltd. (stock code 830856) is the only listed company in the national small and medium-sized enterprise stock transfer system that focuses on water ecological restoration and provides intelligent comprehensive solutions. The company provides sampling inspection and technical support related to water ecology for municipal water affairs and various engineering projects, system design and integration, equipment supply maintenance and financial leasing, project planning and construction, as well as intelligent and comprehensive solutions and services such as follow-up operation management, it is one of the water ecological restoration enterprises with the largest scale, the most complete industrial chain, the strongest comprehensive strength and the best economic benefits in China.
In the face of favorable policies, Heguo Mining Co., Ltd. (stock code 830856) closely follows the hot spots of the times, decisively adjusts the product structure, and puts forward a new strategic plan --- vigorously research and develop multi-functional water equipment and dredging machinery, and quickly develop the water conservancy dredging market.
At present, dredging products suitable for river width of 3 meters to more than 10 meters have been developed, with 1.8m ³ per shovel. Among them, the newly developed high-tech product-HK280SC deep-water intelligent dredging system has not only deep-water (5 meters) dredging operations, but also intelligent functions such as surface navigation, sonar water depth detection, underwater imaging, speed detection, surface positioning and navigation.
As the most authoritative solution provider in the field of wetland ecological restoration in China, Hemining Co., Ltd. (stock code 830856) has filled the technical gap of wetland ecological restoration in the world in dealing with sediment disasters in developing countries. At the moment when the country is making efforts to control water pollution, it conforms to the trend of the times, shoulders the historical mission, breaks the technical barriers of the industry, and solves the ecological restoration problem that plagues the whole industry.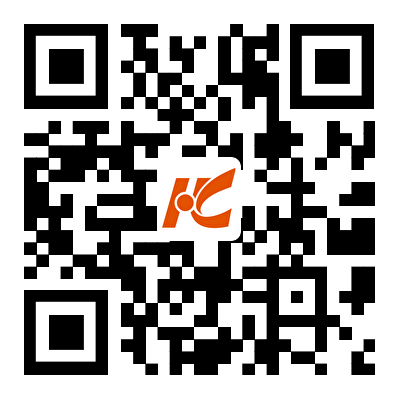 Mobile QR Code
Anhui Hekuang Environmental Technology Co., Ltd.
Fax: 0551-67720939
Mailbox: bobheking@126.com
Address: No. 21 Hehua Road, Feidong Economic Development Zone, Hefei, China
---
copyright©Anhui Hekuang Environmental Technology Co., Ltd.